How to book PCN Hub appointments in EMIS using GP Connect
Subscribing to an Organisation Group
Booking a GP Connect appointment
Cancelling a GP Connect appointment
Subscribing to an Organisation Group
Before you use GP connect appointments for the first time, you must Subscribe to the Organisation Group.
Click on the EMIS ball. Click on Configuration > Organisation Configuration: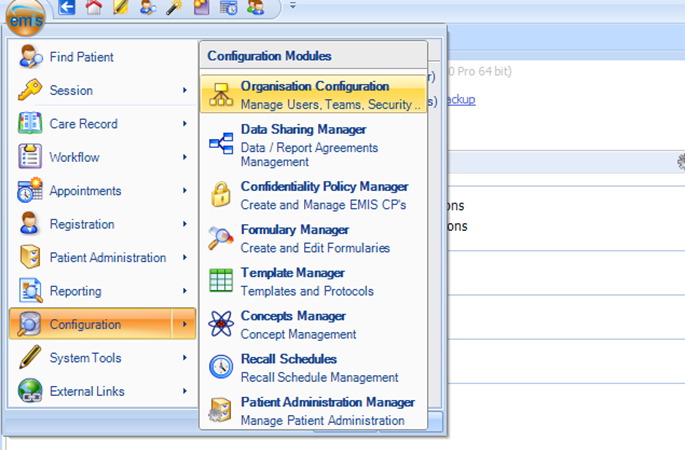 On the bottom left hand side of your screen select Organisation Groups: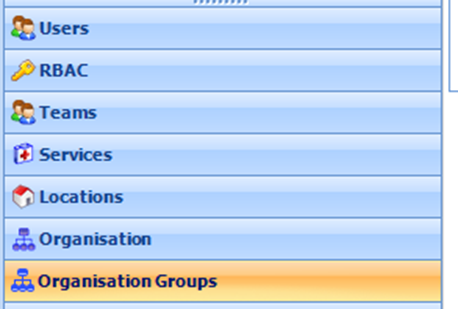 Make sure your PCN name is selected and click Subscribe Organisation Group: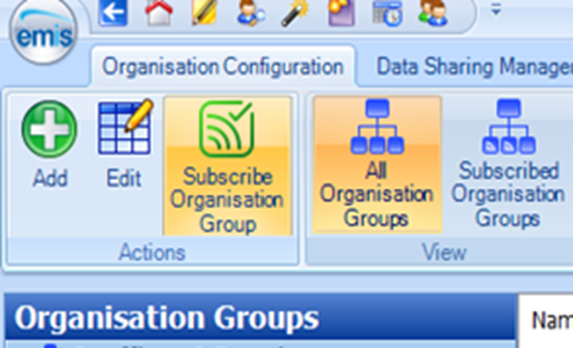 Subscribing to an organisation will only need to be actioned once.
Booking a GP Connect Appointment
GP Practice booking staff must be logged on with a Smartcard with the appropriate role to use GP Connect Appointments.
In the GP Practice in Appointment Book click on Find Slot > Find GP Connect Appointments: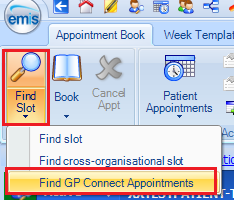 Select the PCN Hub Organisation group and, if required, the PCN Organisation then click on Search appointments. A List of GP Connect Bookable Appointments in the hub will appear. Select an appropriate slot and click on Book appointment: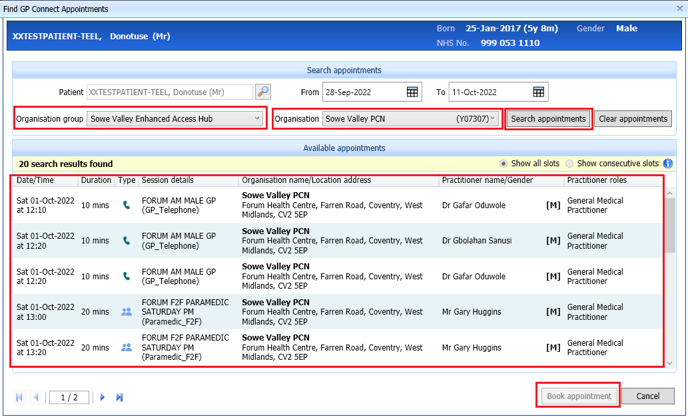 Enter a Description for the booking and, if required, a Comment. Click on Book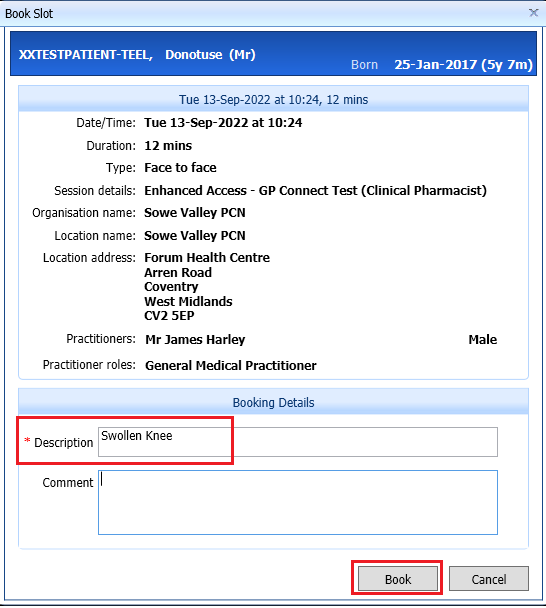 A window will then appear confirming your appointment has been booked:

Cancelling GP Connect Appointments
If the patient would like to cancel their appointment – you will need to search 'Patient Appointments' manually. In the Appointment Book select Patient Appointments – GP Connect Patient Appointments: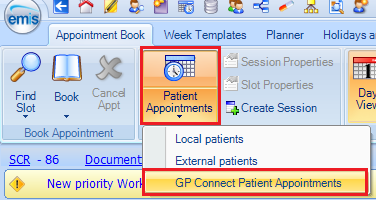 Enter the patient name, select the Organisation group and, if required, the Organisation . Click on Search Appointments. Any Future Appointments will be listed. To Cancel an appointment, right click on the appointment and select Cancel Appointment: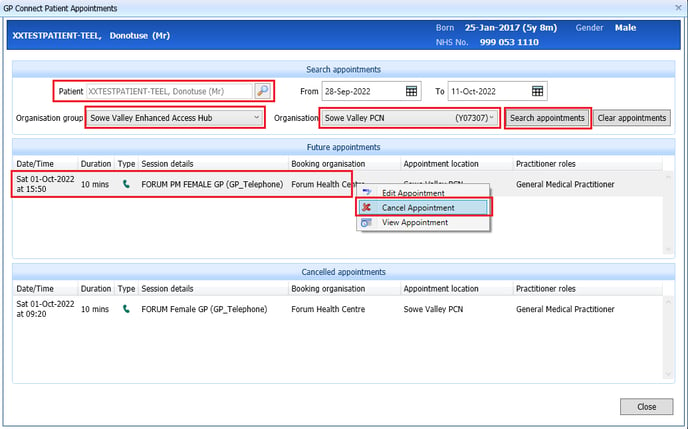 You will be prompted for a reason for the cancellation:

A confirmation of the cancelled appointment will be displayed: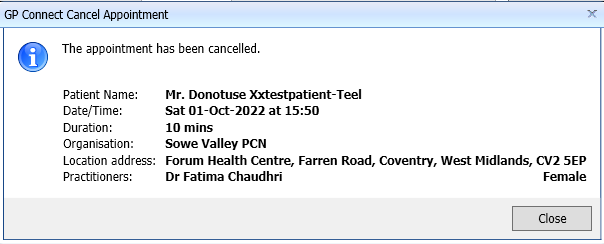 ---
If no GP Connect Appointments are found check the GP Practice has completed their set up. guide here.