How to set up Remote Pull Access for a SystmOne Hub
Remote Pull
Click 'Appointments', and 'Remote Booking'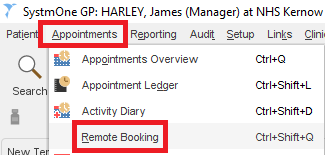 Select 'Security'

Select 'Grant Access'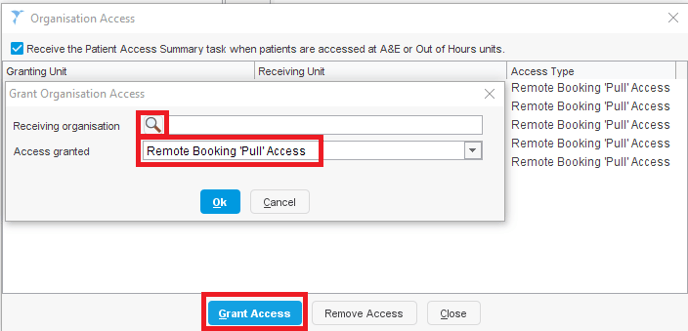 Select the Receiving Organisation and make the Access granted 'Remote Booming 'Pull' Access' Click OK.
Set sharing rules
Select 'Setup', 'Users & Policy' and select 'Share in Rules'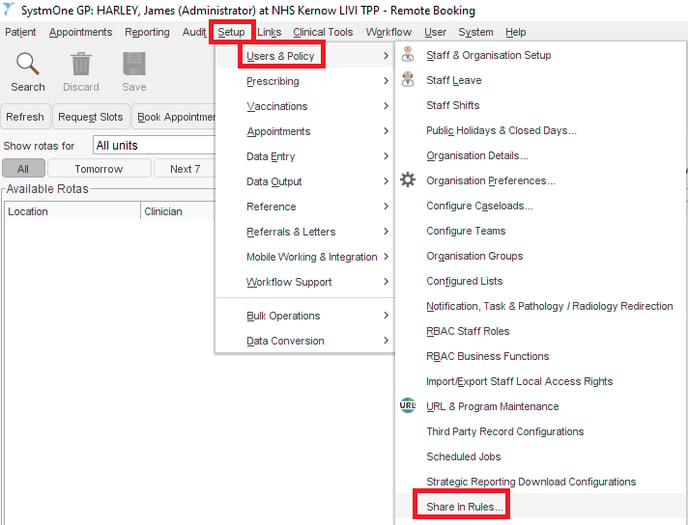 If "No Organisation Require Verification" - no action required
If individual Organisations require verification select 'Custom'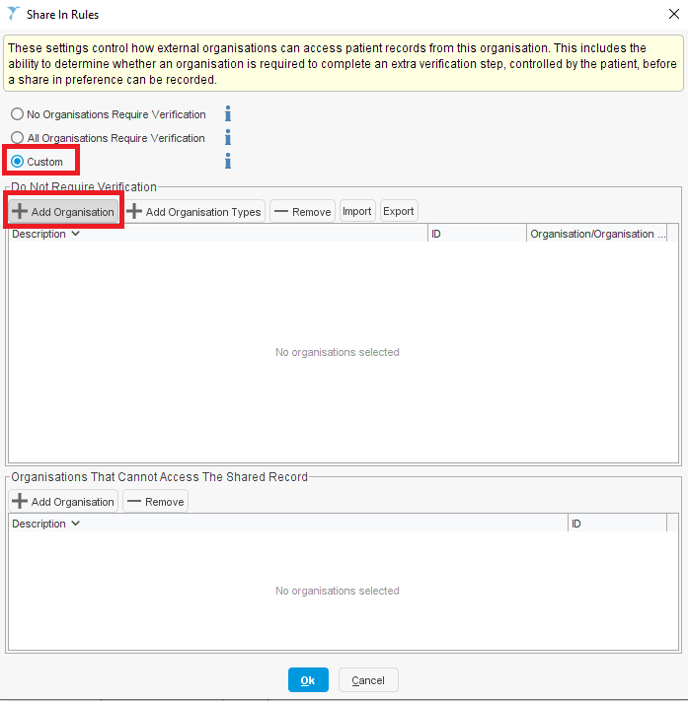 and browse for the organisation:
Search for the organisation using the Organisation ID provided by Livi.
Do not select NHS Kernow Livi TPP unless you are a Kernow practice.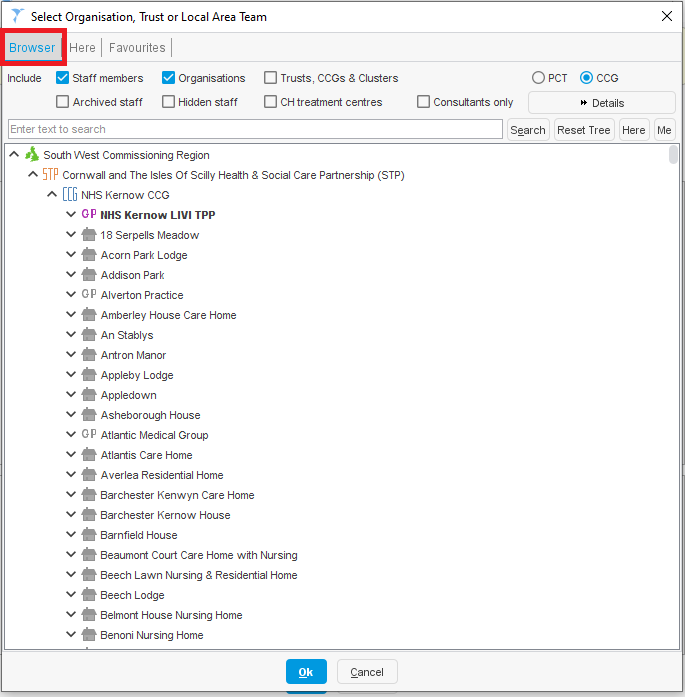 Allow tasks to be sent between Organisations
Enabling this setting will allow tasks to be sent to and from the Livi Unit and the GP Practice, regardless of sharing preferences at patient level.
Go to Setup > User & Policy > Organisation Preferences:
Double click on Clinical Policy to expand the list
Click on Sharing
Untick Do not allow tasks to be sent from or to this unit if the patient has not consented to sharing
Click Ok