This article explains how to create Response Templates and then add them to your Smart Templates.
Response Templates enable your patients to respond to a message that you have sent them, i.e. to decline a flu vaccine. Adding a response template to a Smart Template also allows you to code responses received in a Now/Reply or Batch Message.
Response Templates can be added to Smart messages, and appear as questions and answers like the example below: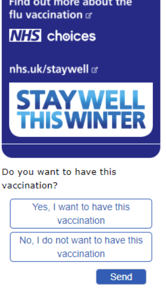 On this page:
---
Creating a Response Template
From the Home Page of Mjog, click Settings: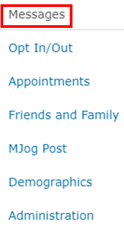 Click Change my response templates: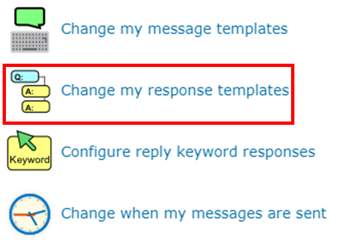 Select a category to add your new response template to from the left of the page. If you are unsure, select the <Ungrouped> category to start with; you can always change a response template's category later: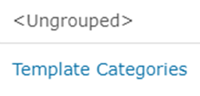 Enter a name for your Response Template. In this example, type in "My Flu Response Template", and then click Add:

---
Editing a Response Template
Once you have created a response template, you can now add the question and responses to it.
Click Edit to edit your Response Template:

The next screen allows you to type in your question, and then add the possible responses to it.
Type your question in the box shown below. In this example, type: Do you want to have this vaccination?:

Under Possible Responses, you will enter all the possible responses. In this example, type: I do not want the vaccination / Decline into both the Smart Answer and Text Answer boxes:

Note: At this point if you were creating a question that require more responses, you would click Add Option, and then add your next response.
You will be returned to the Response Templates screen.
---
Adding a Response Template to a Smart Template
Once you have created your Response Template, you can then apply it to your Smart Template.
To insert a response template:
Navigate back to your template and click Edit:

Click outside of your template as shown below: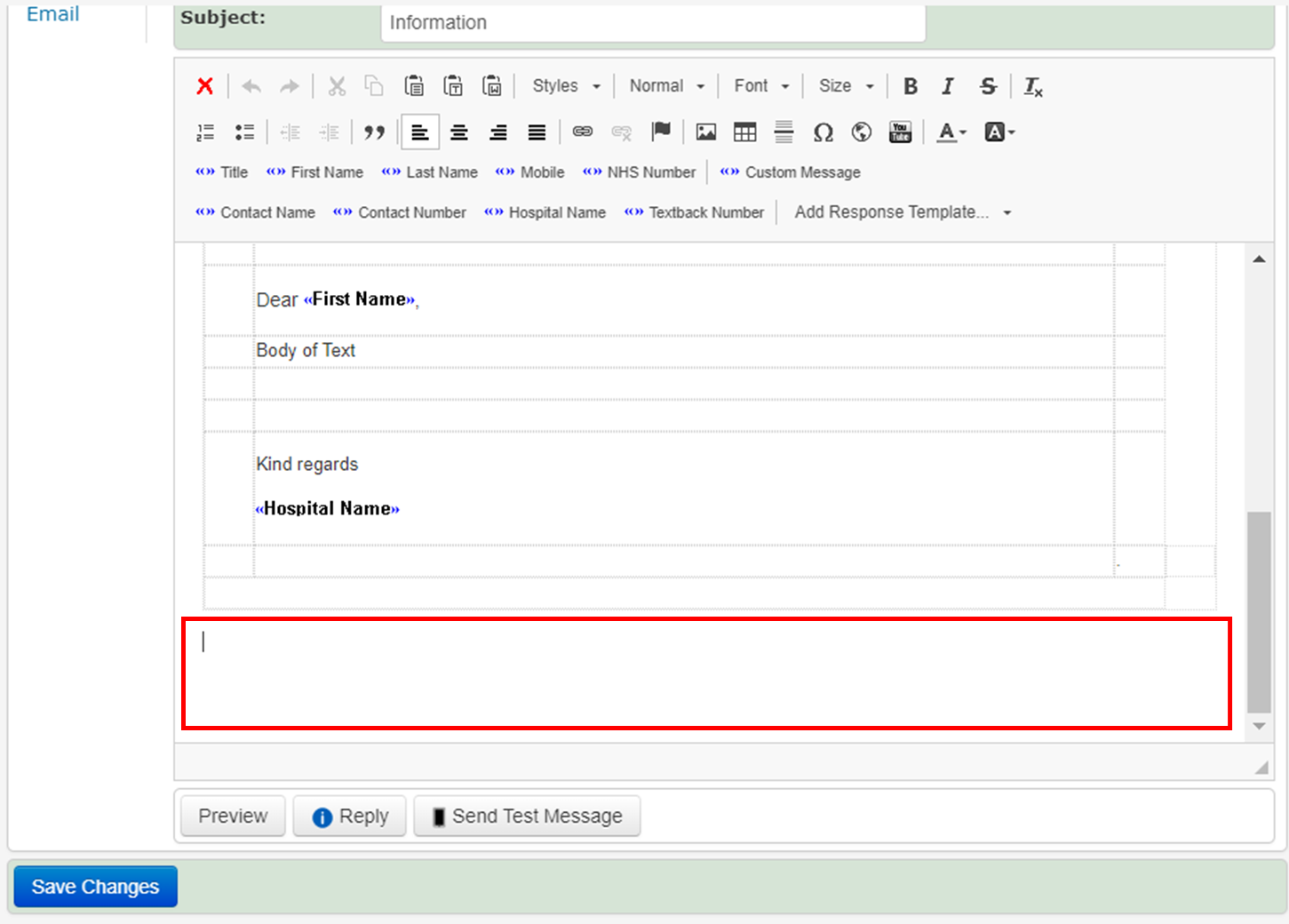 On the toolbar, click Add Response Template:

Select your response template from the drop-down menu: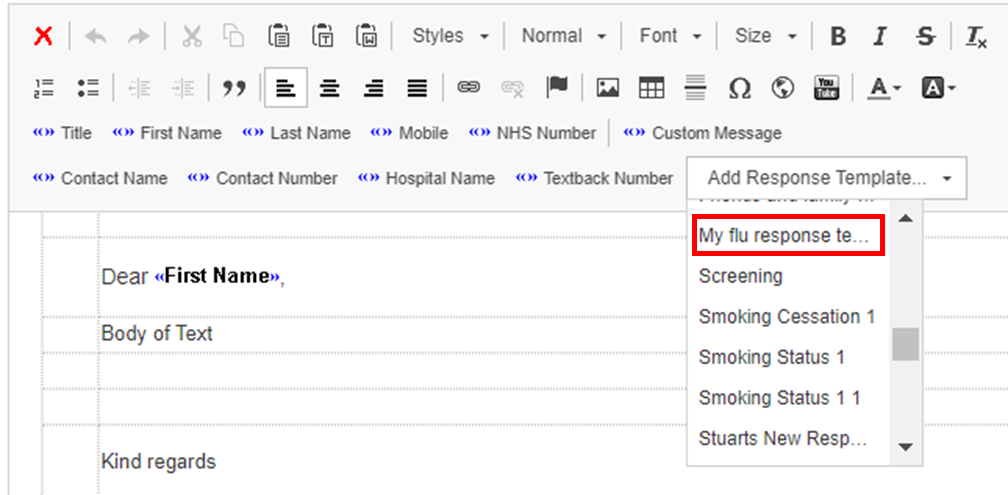 Click Preview to now see your Smart Template in its entirety: