User Guide on setting up Users, Installing Odyssey and using Odyssey. Clinicians can ignore the Admin Staff Section.
Admin Staff
1. Create EMIS Accounts
Create User accounts on EMIS
2. Enable Users for Odyssey API
In System Tools > EMAS Manager select Partner API. Scroll down and find Odyssey. Select Edit Users. Check the users that will use Odyssey (password can be anything). Select Login Access. Check both Auto Login and Allow Login check boxes for the users.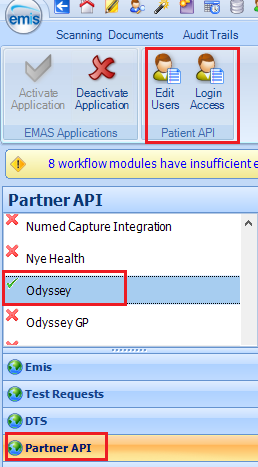 3. Download Odyssey Client
Using Internet Explorer go to https://livi.odysseyweb.advanced.thirdparty.nhs.uk/Client/
Download and Install.
You will get the Window Protected your PC message. Click on More info: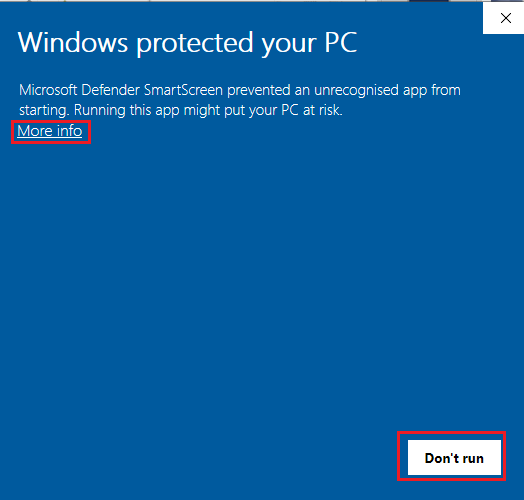 and select Run anyway: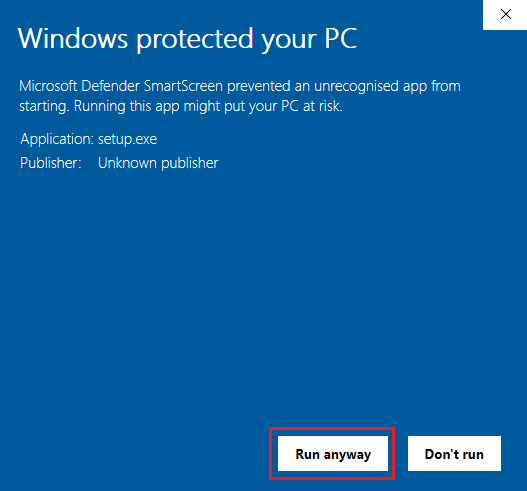 When Odyssey has completed installing there should be an Icon on your Desktop:

4. Creating Users in Odyssey
Run Odyssey.
Login with the admin credentials.
Select User Admin:

Select Integration Users:

Select New User:

Add the Users full name and title replicating their Emis User name and title and check Clinician. Click on Save Changes:

Clinicians
Install Odyssey
Download and Install Osyssey following step 3 above.
Log in to EMIS (Org ID 141646).
Open a Patient in EMIS (before opening Odyssey)
Run Odyssey from your Desktop:

Using Odyssey
To follow...