This article explains how to opt Clinics and Session Holders in / out of sending appointment reminders.
These settings allow you to select which departments are included within the appointment reminder system.
Depending on your clinical system it may also be possible to:
Change the settings for individual staff members of clinics within a department.
You can also select to exclude any appointments falling outside hours of your choice.
Change whether patients are automatically included or excluded from receiving text reminders.
Exclude patients from receiving reminders based upon age criteria.
Please remember that these options will have been setup by Mjog Deployment as part of our installation process and following consultation with you to ensure that the options fit your requirements.
On this page:
---
Change the clinic opt in/out preferences
From the Home Page of Mjog, click Settings: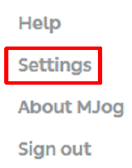 Select the Opt In/Out tab: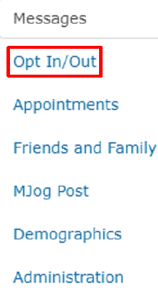 Click Change the clinic opt in/out preferences: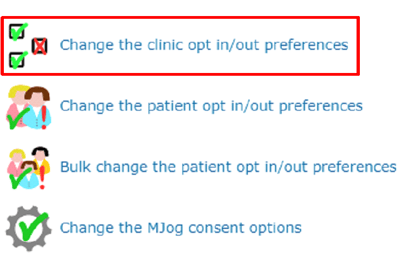 You can now see your clinics listed.
Click to show your Session Holders: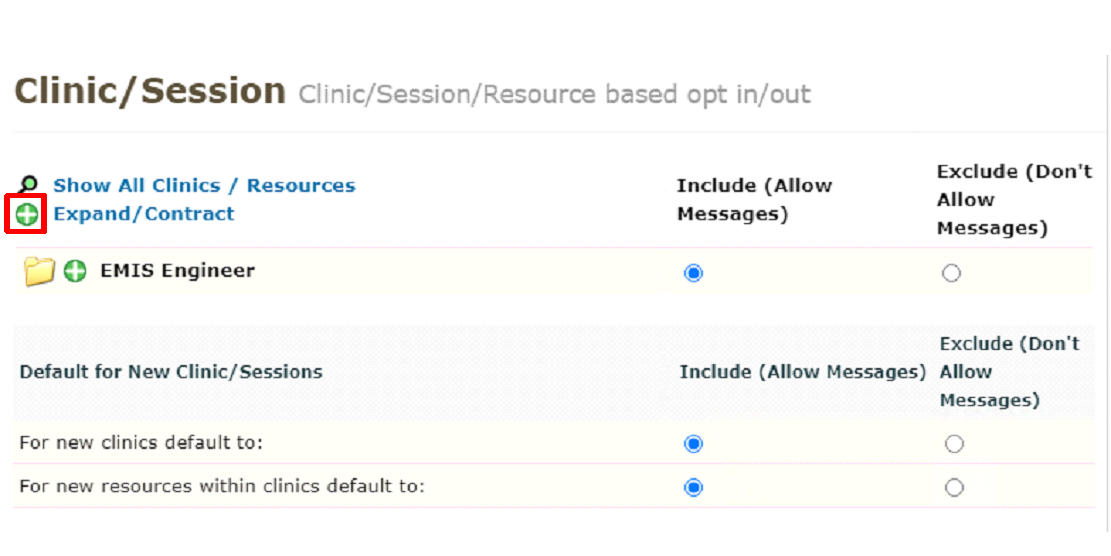 You can now see your clinicians.

Select Exclude (Don't Allow Messages):
---
Default for new clinics, sessions, and resources
By default, Mjog will send appointment for new clinics, sessions and resources (clinicians) as they are added into your clinical system.
This default can be changed.
Select whether Mjog will automatically include or exclude any new clinics, sessions or resources by checking the appropriate option. If you chose to not automatically include any of these, you will manually have to check and set a department to start sending appointment reminders:

Once you've made changes to either any of the options on this page, click Save Settings: