This article explains how to produce a report of messages that could not be sent / failed to deliver.
When you sent a batch message to your patients, it is likely that you may not have mobile numbers for all of your patients. Another possibility for messages not delivering is due to no longer used numbers, patients out of credit, poor signal, etc.
There are very simple ways of reporting (and exporting) lists of patients that cannot receive your batch message. These lists can be used for identifying patients that need to be contacted via different methods, i.e. letter or telephone, etc.
On this page:
---
Downloading a patient list when creating a Batch Message
After uploading a CSV file, click Download report:

Click Open to view the CSV file in Excel: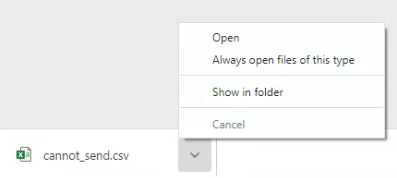 ---
Downloading a patient list once a Batch Message has been delivered
From the Home Page of Mjog, click Batch messages: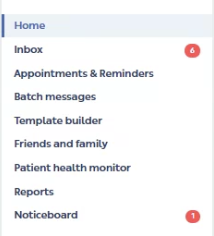 Select the Sent tab, and then click on the batch message:

Click View failed delivery report to view messages that failed to deliver, or View detailed delivery report to view messages that could not deliver (no mobile number):