This article explains how to create your own Smart templates.
Mjog supplies a large number of downloadable Smart templates for Now / Batch Messages, but it is possible to create your own too.
The following guide explains how to create and configure your own Smart Templates.
On this page:
---
Downloading a 'skeleton template'
Mjog provides a downloadable 'skeleton template', which allows you to create a smart template with minimal fuss.
From the Home Page of Mjog, click Template builder: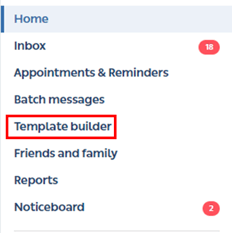 Click the Information category in the Template Downloader: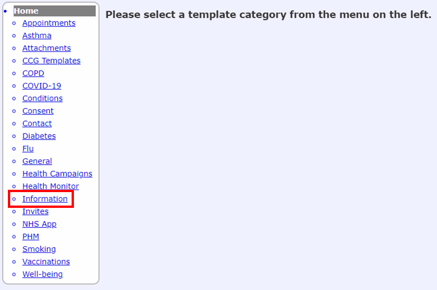 Click Download Templates next to the Base Template:

The Base template will now be saved in your Campaign Templates, where it can now be duplicated for new templates.
---
Creating your own template from a Base Template
Creating a Smart template from scratch can be quite a complex task, so by downloading the base template, you have a pre-defined structure in which to add your own text and personalise the template for your own needs.
From the Home Page of Mjog, click Template builder: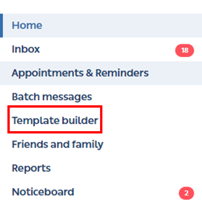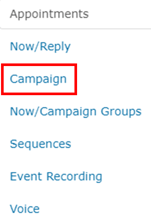 The 'Base Template' is an 'Mjog Managed' template, which means you can copy it any time you need to create another Smart template of your own:

Click the Options button next to the Base template, and click Duplicate:

A new blank template will be created. Click Edit:

---
Editing the Smart Template
The Smart template is already structured so that you can easily add your text and images to personalise it. There are placeholders in the editor to help you with your personalisation's:
Adding an image
To insert an image, click the Image button on the toolbar:

Click Browse Server to view NHS-approved images from a library: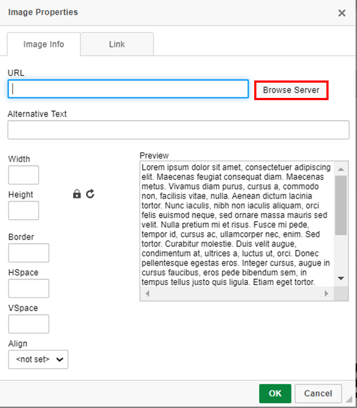 You can browse image categories or filter to find your desired image: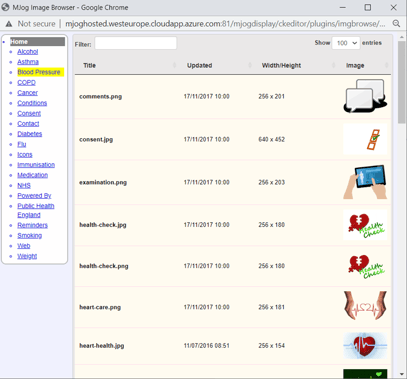 Select your chosen image: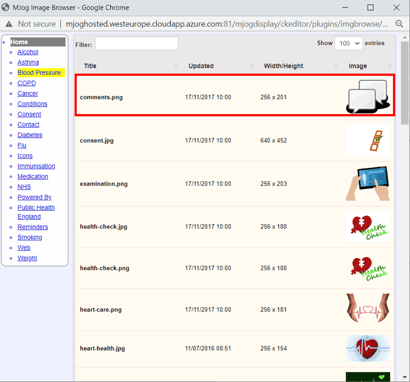 Change the Height and Width of the image to Width: 333, and Height: 112, and then click OK: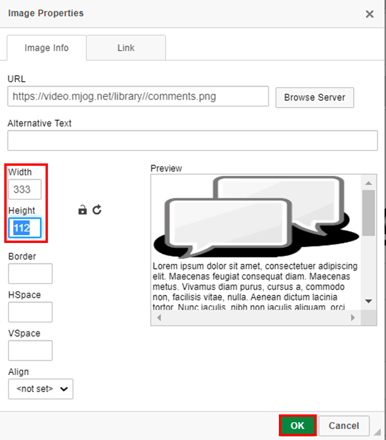 Adding text
The placeholders on the base template explain where to add your text:

Previewing your Smart Template
As you are working on your Smart template, you may want to preview the progress to ensure that you are happy with it.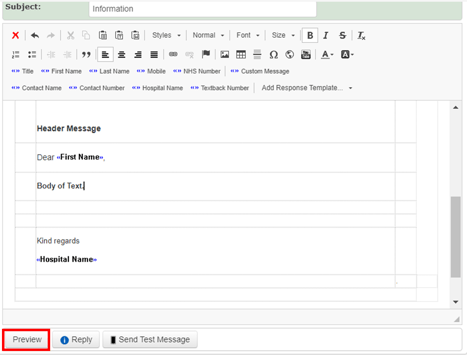 A preview of your template will be displayed: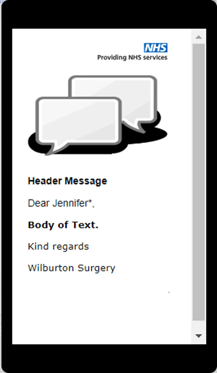 ---
Editing the Text Template
It is essential that you also update the Text template for any patients that do not have a Smartphone.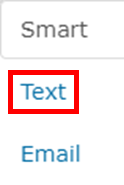 There are placeholders within the text template assisting you with authoring your message: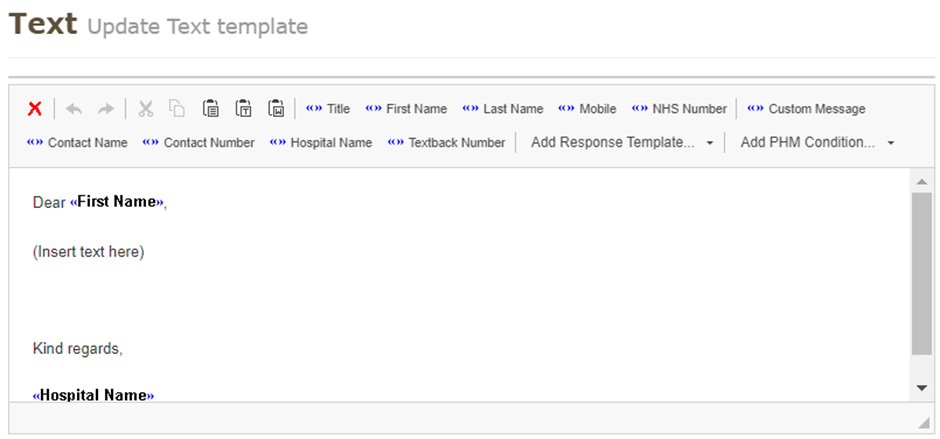 ---
Saving your Smart Template
Once you have finished editing your template, you will need to rename it and save it.
To rename your Smart template, edit the Template Name field:

Now / Reply template or Batch Message template?
If you intend to use your Smart template for sending Batch Messages, ensure that the Template Category is set to Campaign:

If you intend to use your Smart template for sending Quick Message / Now Messages, select Now/Reply: