When your practice moves to using the new SNOMED CT, there are some changes that will need to be made to your MJog service so that patient records continue to be updated correctly.
1. Get your MJog client software updated
The client software will need to be updated; this is done by our support team. You need to request the update by contacting our support team; make sure you quote your MJog Account ID.
Existing clinical code libraries will continue to be available within your MJog client should they be required.
2. Change default codes used for MJog reminders
If this stage is not completed, there is a high likelihood that coding related to reminders will fail once your practice moves over to SNOMED CT.
When updated, your MJog will be able to use of SNOMED CT clinical codes. To change the default codes, complete these steps:
From your MJog's home page, select change my messages and other settings.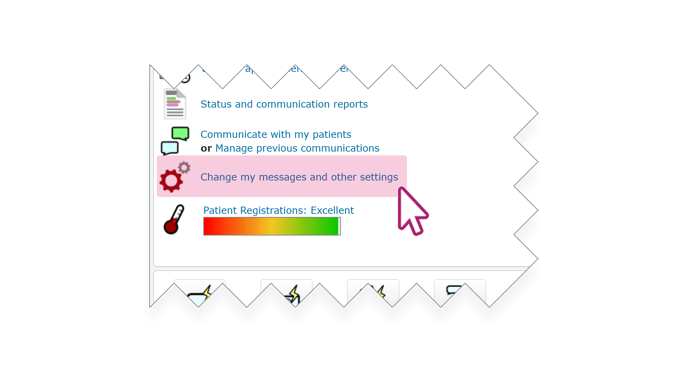 Select the appointments tab to the left of the page, then select change which events get recorded against the patient record.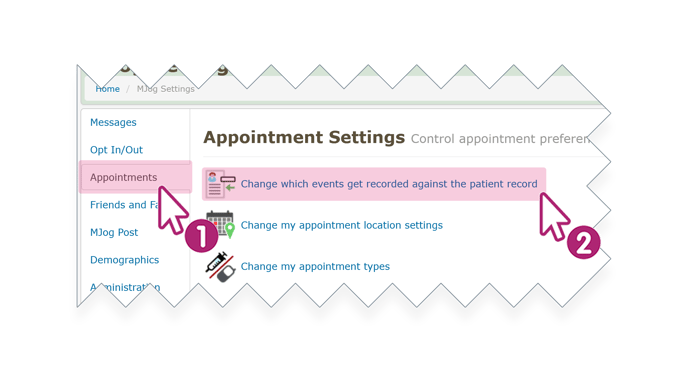 The next page lets you assign clinical codes to record when an appointment reminder has been delivered, failed to deliver or replied to, referred to collectively as events.
Click on lookup SNOMED-CT to open a search window.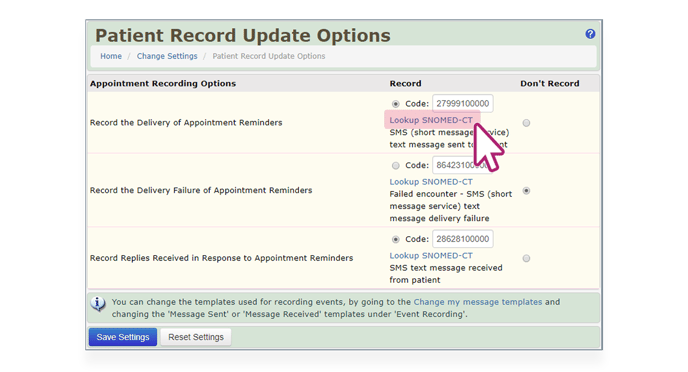 Copy and paste the correct code or description from the table below, into the right field, click the search button, then select the code.
| | |
| --- | --- |
| Concept ID (Code) | Term (Description) |
| 279991000000102 | Short message service text message sent to patient |
| 864231000000108 | Failed encounter - short message service text message delivery failure |
| 286261000000101 | Short message service text message received from patient |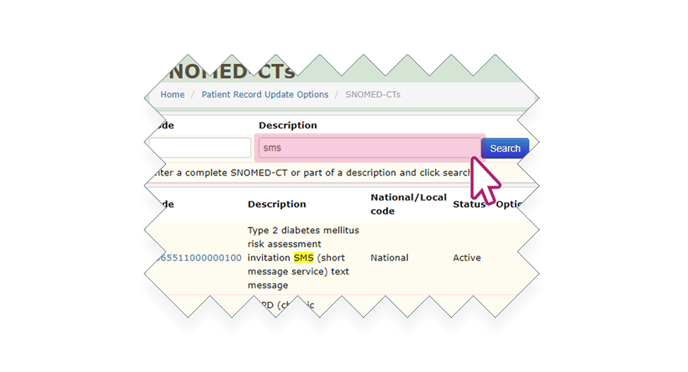 Ensure that clinical coding is updated for all three events, then click the save settings button at the bottom of the page.
Your reminders will now continue to be coded into your clinical system using the SNOMED CT clinical codes.