How do I change when messages are sent
From the home page of your MJog, select "Change my messages and other settings", Then from the tabs to the left, select "Messages" and then click "Change when my messages are sent".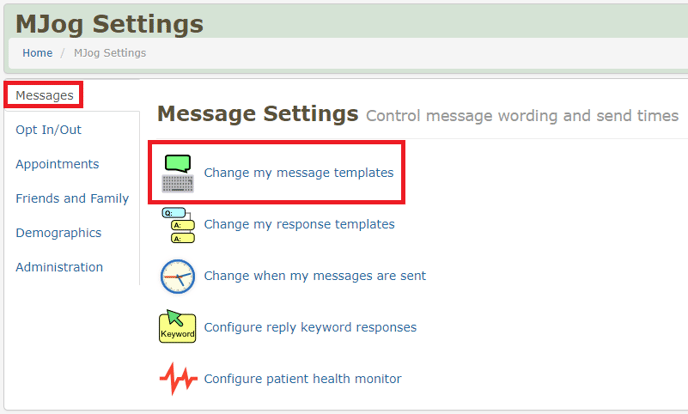 Finally, click "Text Options" from the left hand side and you will then see the days of the week and times of day to send messages.

Modify the settings as required and then click "Save changes".