Introduction
PDF format documents can be attached to messages and replies you send from MJog.

You can attach a document to a campaign message, instant now message, a quick message or a reply. The way you do it is the same for each type; you edit the template to attach the document.

You can also use the quick message button on the Desktop GP (DGP) toolbar.

This guide uses the quick message button on your MJog's home page to start things off, but the process is the same for any type of message from the second step onward.
Attaching a document
Using quick message button on your MJog home page.

In the message editor, either drag-and-drop your PDF file into the panel above the coding options or click the choose file button to select the PDF file using a file browser.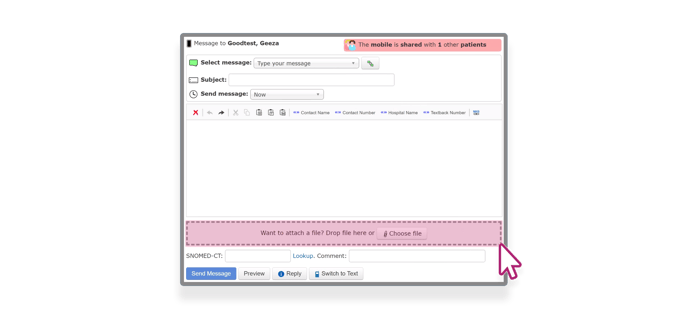 A view attachment button will be created in the smart message template for the patient to tap to open the document.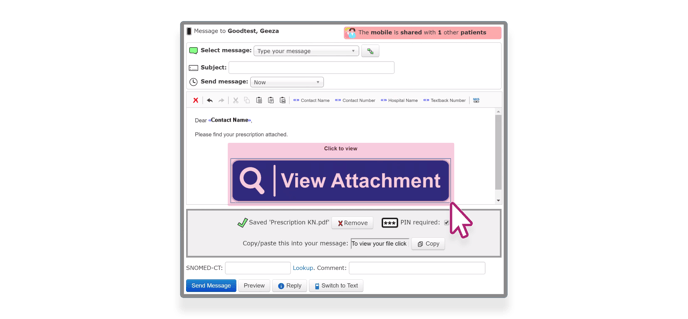 A link will be inserted into the SMS message template for the patient to tap to open the document.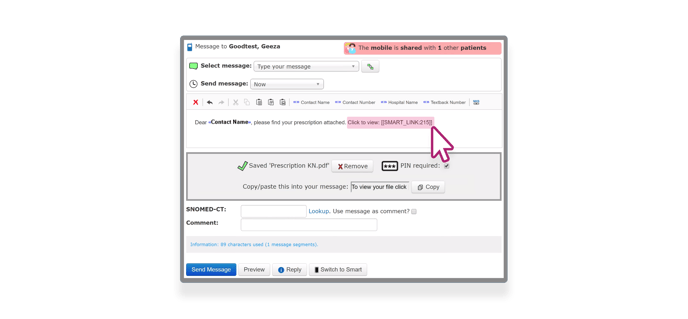 For added security, tick the PIN required checkbox. With PIN security enabled, when the patient opens the document, they are required to enter their date of birth (ddmmyy).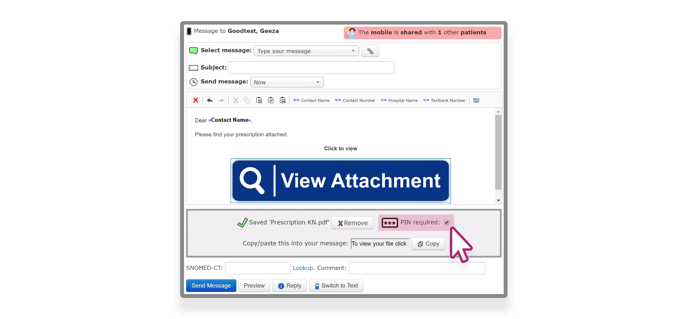 The delivery of the message can be clinical coded along with a comment containing the name of the attachment. Insert the attachment name merge field into the comment; [[ATTACHMENT_NAME]]. The name of the attachment will be inserted where the merge field is.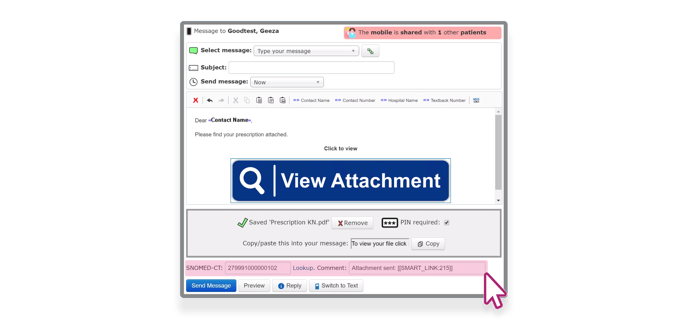 The patient can be asked to confirm they have read the attachment using a response template. The Important Document Attached template, which can be downloaded from the template library, has the response template in place.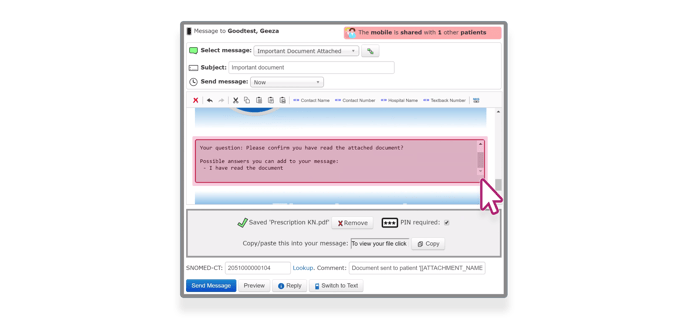 There are two templates included by default; Fit Note Attached and Prescription Attached. There is another template that can be downloaded from the attachments category within the template library, called Important Document Attached; this template has a predefined clinical code and comment.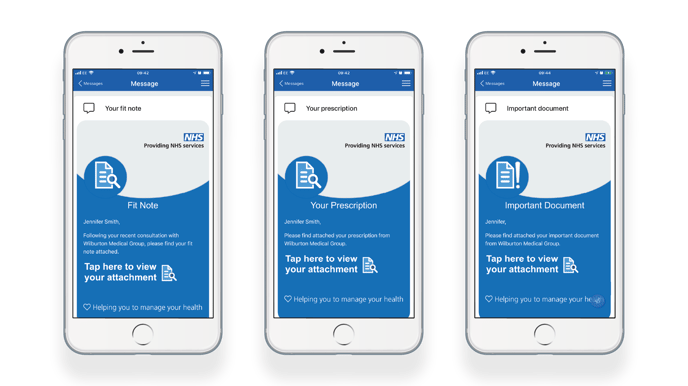 Viewing a document
The document can be downloaded directly to the patient's phone or tablet or using the QR code reader within the MJog Messenger app on their phone or tablet, the patient can open the document on their PC.
Click the menu button above the document and select send to your PC.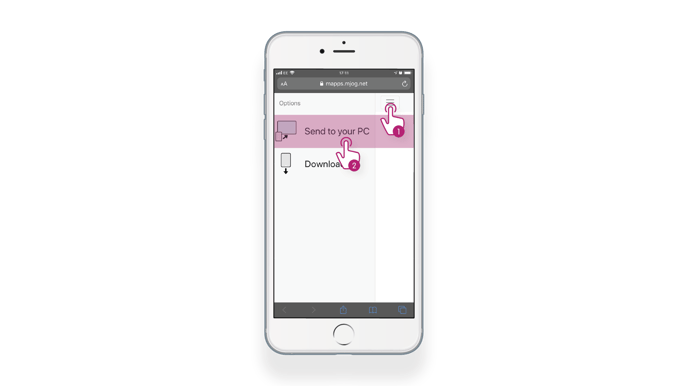 On the PC, visit mapps.mjog.net/dtviewer.

Scan the QR code with the phone or tablet camera.