The Mjog Home Page
This article discusses the features and functions of the Mjog Home Page.
The Mjog Home Page
The Mjog Home Page is your launch pad into Mjog. From this page you can access the features and settings that Mjog has to offer. You will always be able to recognise the Home Page, as it is the ONLY page that has the name of your organisation displayed at the very top.
A typical Mjog Home Page might look something like this: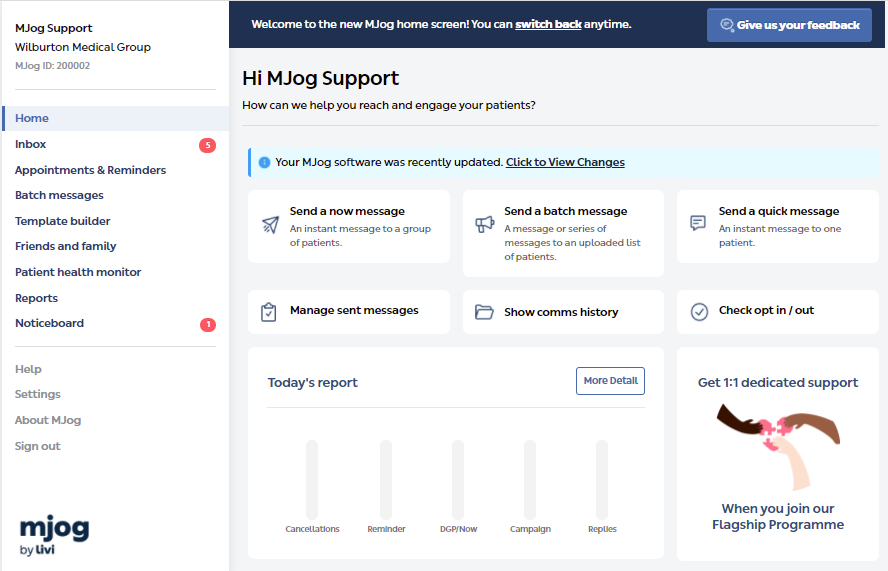 Exactly how your Mjog Home Page will look depends on many different factors. These include: what type of browser you are using; whether you are using Mjog Light or Mjog Premium, your Mjog user account access rights and even your Patient Administration System.