GP Connect Appointment Booking enables patients to be traced into a hub from the NHS Spine
The huge advantage to using this method is hubs that have activated the Consultation Write Back Enterprise Agreement will not have to Trace patients into the hub.

This article explains what organisations must do to enable GP Connect Appointments between GP Practices and an EMIS Hub.
Create Organisation Group in Hub
Firstly, GP Connect must be enabled in all instances of EMIS that wish to use GP Connect Appointments. In Emis navigate to Configuration > Organisation Configuration, select Organisation in the left bottom menu. Select your organisation and click on Edit. In the menu select GP Connect Configuration. Check GP Connect, Foundation and Appointments: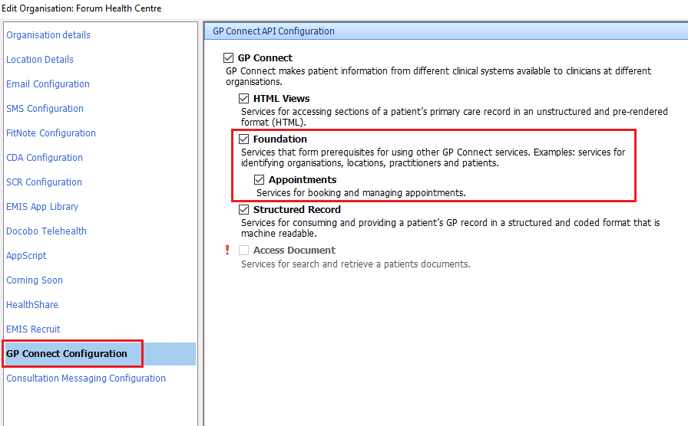 GP Connect must be enabled on the NHS Spine for your Oragnisations National Code (Y Code). Check with EMIS before attempting to activate GP Connect above
In the EMIS Hub create an Organisation Group that will contain the EMIS Hub and all the GP Practices within the PCN. Go to Configuration > Organisation Configuration, select Organisation Groups in the left bottom menu. Click on Add > Add Organisation. Using the National Codes to search, add the PCN hub and all Sharing GP Practices: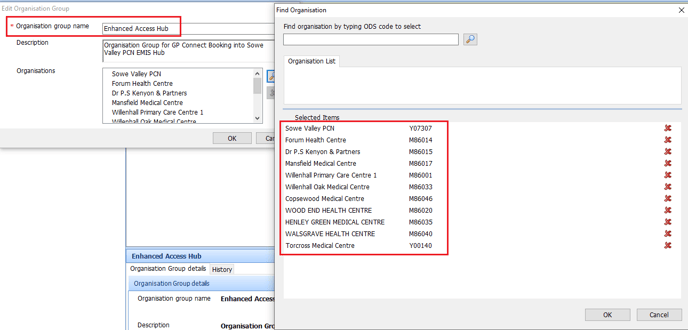 The Organisation Group will automatically appear in each GP Practice. Each GP Practice must Subscribe to this Organisation Group (Configuration > Organisation Configuration, Organisation Groups):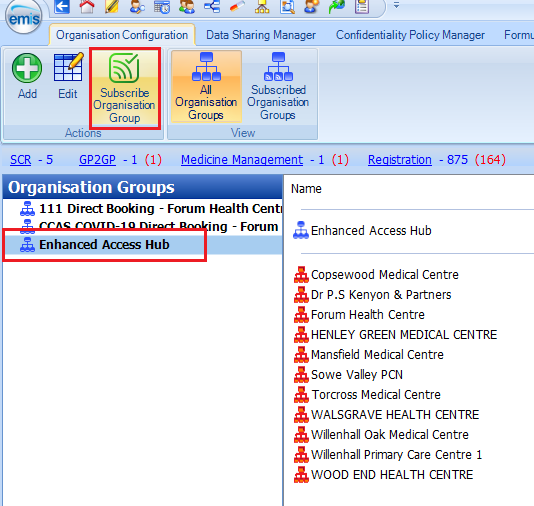 When a GP Practice has subscribed to the Organisation Group the icon will change to Unsubscribe Organisation Group:

Create Appointment Book in Hub
In the Hub create an appointment book. Make sure each appointment book created is GPConnect Bookable: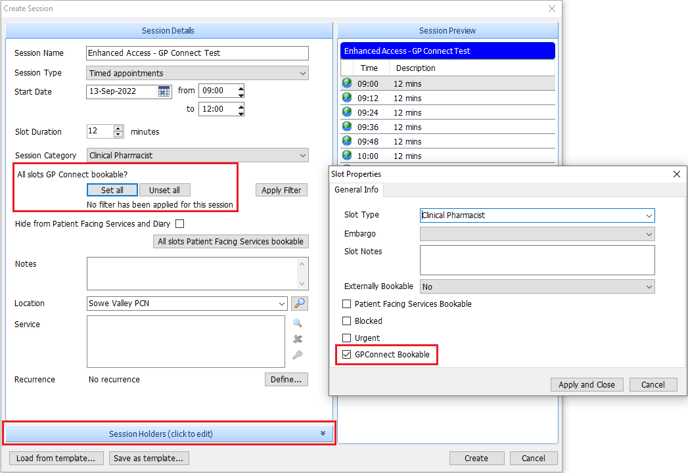 The GP Connect bookable buttons will be greyed out until a Session Holder is added. The Session Holder must have a Job Category in their EMIS account that sits under Clinical Practitioners > Primary Care
Filters can also be applied to Appointment Books to limit which organisation groups can see the appointment book. For example Hubs may create an appointment book for 111 and another for Enhanced Access:
When creating Appointment Books in the PCN Hub use the Session Name and Slot Types to help inform GP Practice booking staff to book into the correct Appointment Books.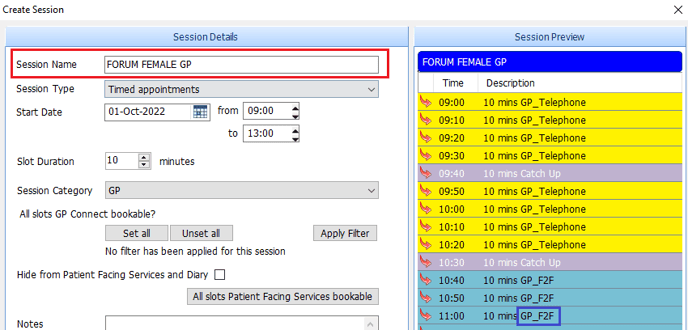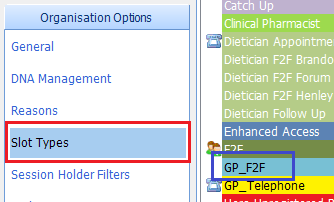 These are displayed under Session details in Find GP Connect Appointments. In the diagrams below the Session Name is highlighted red and the Slot Type highlighted blue.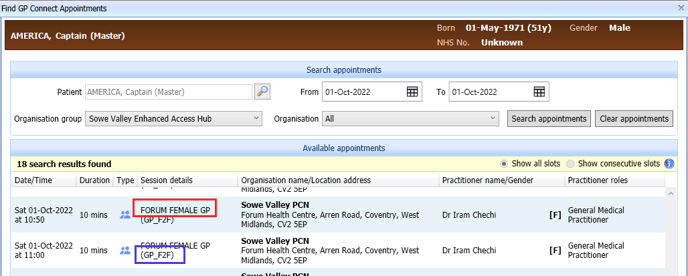 Booking a GP Connect Appointment

In the GP Practice, booking staff must be logged on with a Smartcard with the appropriate role to use GP Connect Appointments. In Appointment Book click on Find Slot > Find GP Connect Appointments: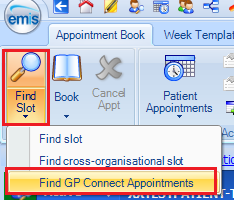 Select the correct Organisation group. You may also have to filter further using Organisation and select the PCN Hub. Click on Search appointments. A List of GP Connect Bookable Appointments in the hub will appear. Select an appropriate slot and click on Book appointment:

Enter a Description for the booking and, if required, a Comment. Click on Book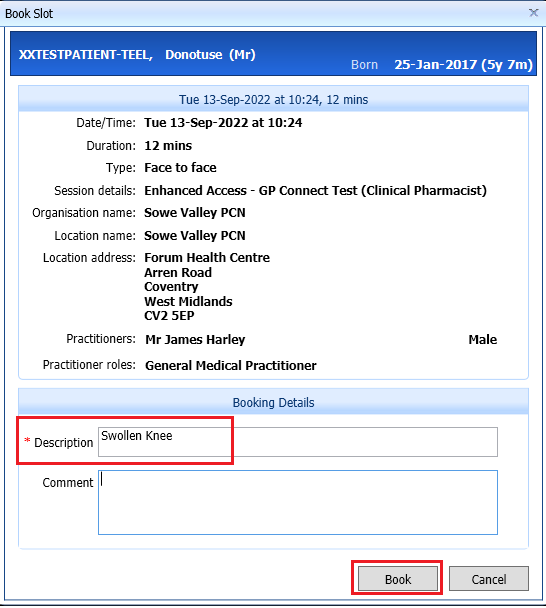 EMIS Hub booked Patient
In the clinical hub the patient is booked in as a registered patient ready for their consultation. There is no requirement to Trace the patient in from the Spine:

After a Consultation has been completed for the patient in the Hub, their Consultation details (notes, clinical codes, Electronic Prescriptions, clinical document , etc.) will be automatically sent back to the patients GP Practice via the Consultation Write Back Enterprise Agreement (a green tick and Sent will be listed under Status):

The GP Practice will see the Consultation as an Enterprise consultation with a Blue/Green/Yellow symbol next to it:

Video